So we're headed home from Rock Springs earlier today, and my 5yo says to me:
"Can you turn the music down, please, Mom?"
I say "Why baby?"
He says- "So I can hear the......
Chicks!!!"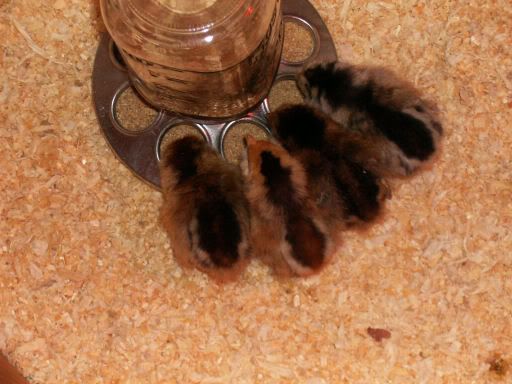 It's not my big order, but I PLUM FORGOT that the lady in Rock Springs was going to call me when she got hers in!!! After a REALLY crappy couple of days, I SOOO need that phone call this morning!